CEO / Founder
About Chef A. Belinda Bishop
---
Fondly called Chef Belinda, Belinda Bishop is the personification of the very best of the Americas – a representation of the celebrated fusion of the United States, the West Indies and the Caribbean that captivates international foodies and cuisine lovers the world over. Born to Aruban and Grenadian parents, Chef Belinda's own childhood is a true testament to having lived a multicultural lifestyle, experiencing cultural melting pots as an International New Yorker and Caribbean daughter.
With a global point of view and influenced by her environment, Chef Bishop set in motion to revolutionise the culinary industry with her own signature fusion of ingredients, incorporating traditional stories with flavourful elements from countries across the Caribbean Sea. Her achievements internationally include managing five restaurants and banquet halls as the food production manager at Marriott Hotels in New York, Florida, and Atlanta; cooking for renowned celebrities, such as Oprah Winfrey in her role as Chef de Partie at Trump Plaza; as well as cooking for former American President Bill Clinton at the United Nations Building in New York. Her dynamism and positive energy have given way to formidable partnerships with key influencers, such as Ambassador at Large for Belize, Attallah Shabaaz, daughter of civil rights activist Malcom X.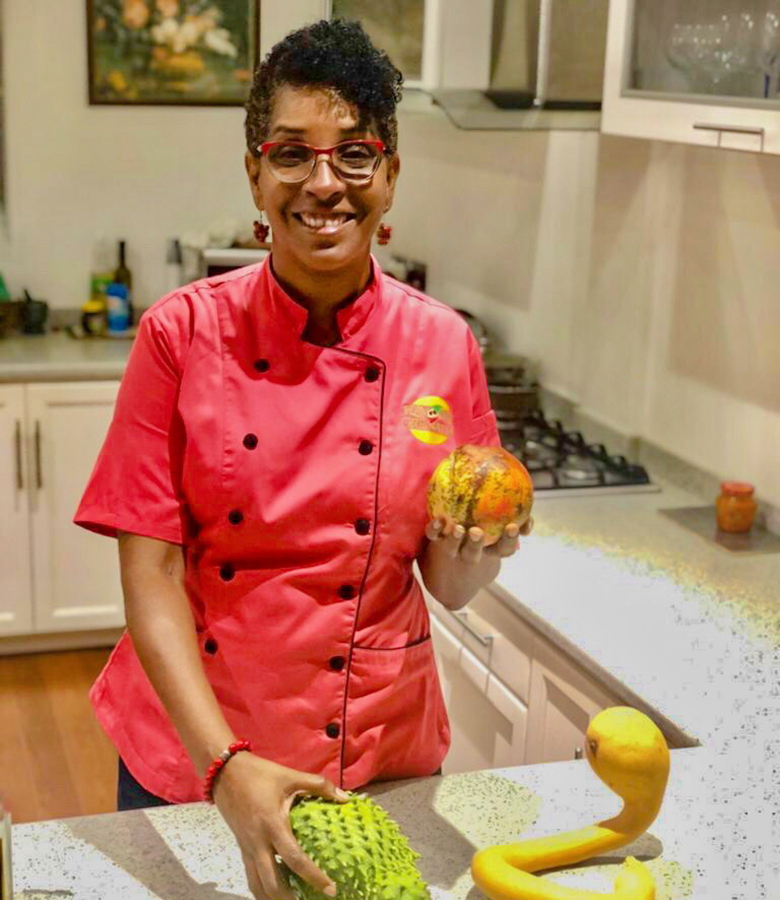 In Grenada, Chef Bishop has become a dedicated pioneer in promoting healthy culinary habits and is regarded as a master trainer developing Food & Beverage professionals, including the original staff at Sandals Grenada. She is considered one of the most dynamic and creative chefs in the country. Her remarkable contemporary reinventions of traditional Caribbean and Latin American dishes are all about showcasing the great flavours of the islands in ways that harmonise with the fresh, local, artisanal ingredients available in the eastern Caribbean.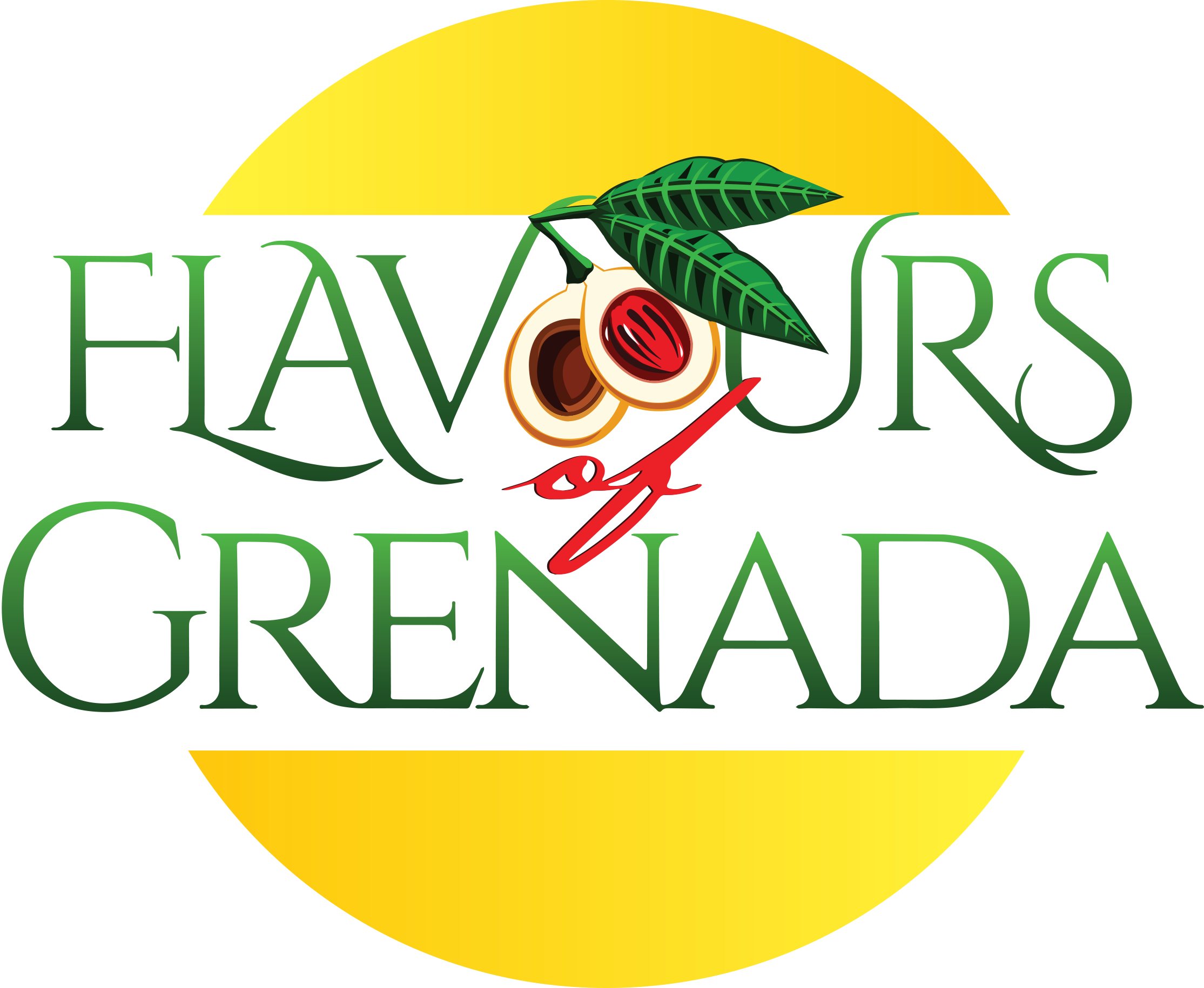 FLAVOURS OF GRENADA
GRENADA CRAFT CENTRE,
LAGOON ROAD,
ST. GEORGE,
GRENADA, W.I.

© 2020 Flavours of Grenada. All Rights Reserved.
Designed + Engineered by Radius
Maintained by KS Publishing