Personal Chef and Management Services
Our Personal Chef and hospitality Service prepares flavourful and healthy food in your kitchen utilizing the finest ingredients.  Enjoy fresh cuisine, fine foods, customized menus, Personal service and the luxury of healthy fine dining in the comfort of your own home. We will design and prepare a customized menu with you through a detailed assessment of your special event.  Any dietary requirements and special requests can be catered for. Your personal chef will shop, cook and leave your kitchen spotless.
Take the stress out of entertaining and let your personal chef do all the work. Our preferred chefs provide not only delicious cuisine that nourishes your mind and body but also allows you to experience true satisfaction.
We have the reputation among our clients for consistently creating a great match between client and chef. We continue to help achieve event success with catered parties or to help you feel healthier and more vibrant, enjoy quality of life more than ever before through great food and personal service. Each Flavours of Grenada chosen Chef has their own specialties, style and personal flare, but we share the common passion for fine food, attention to detail and customized personal service. 
To learn more about this unique epicurean experience and how to begin savoring our special prepared entrees in the comfort of your own home or the location of choice, contact us now to set up your free dining assessment.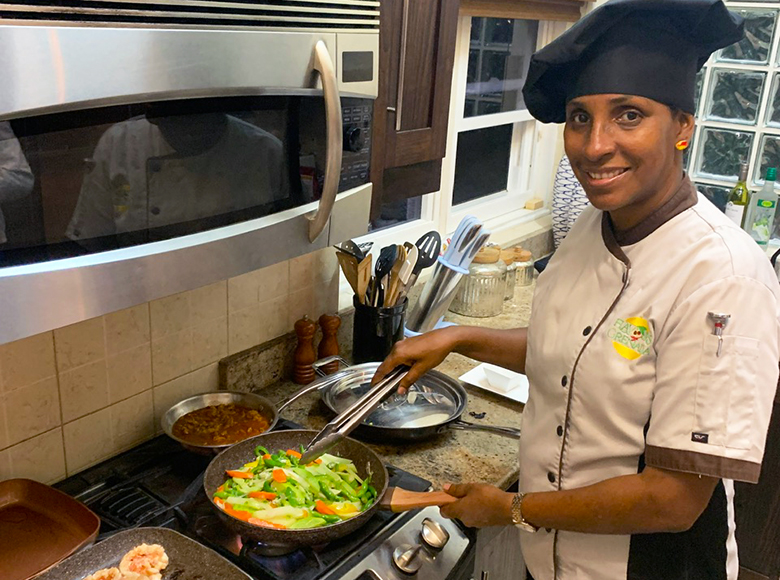 Come home to fresh delicious, custom made organic meals ready to heat and serve. ​Enjoy the quality and convenience of healthy, home cooked meals prepared for you weekly, bi-weekly or monthly. We cook our food in healthy ways, we believe health is a Bi-product of eating Whole Foods, prepared well. All our menus are based on your personal preferences, dietary requirements and nutritional balance that we create according to seasonal availability of our local organic farm produce.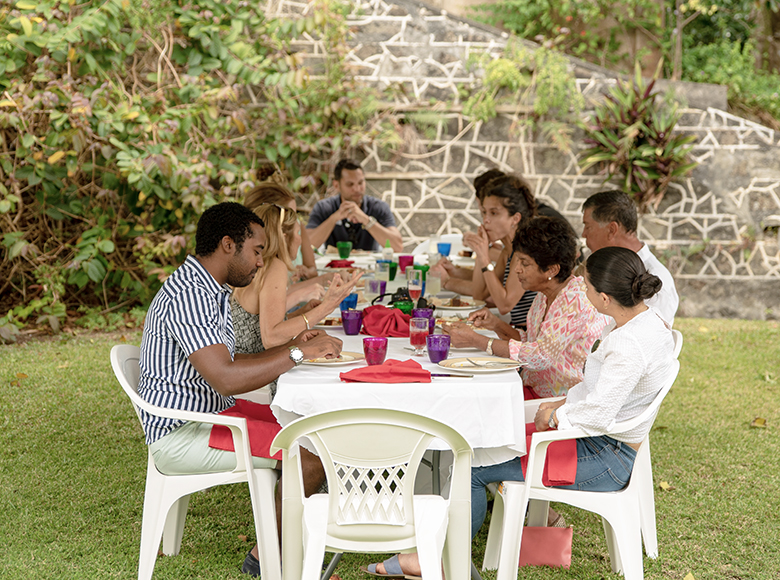 Make you dinner party a true culinary experience! From family style farm to table feasts to 4,5 or even 10 course plated dinners, Flavours of Grenada caters more than just a dinner party in your home. Our primary Goal is that you relax and enjoy a wonderful evening, beginning with the first knock on the door and ending with the last hug goodbye. Let Flavours of Grenada Personal Chef service handle the planning, shopping, cooking, cleaning, and serving so that you can play the part of the host and the guest at the same time.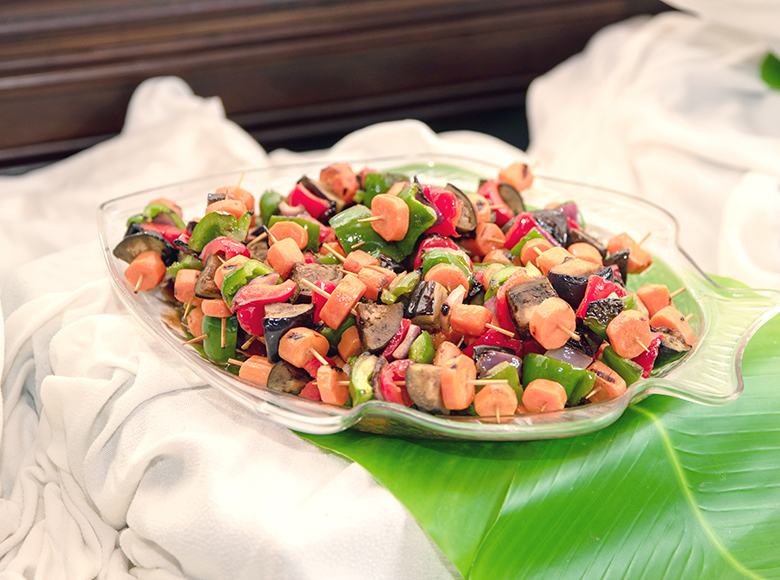 ​ Your Wedding is not a Single day or event. It is a complete journey, an extraordinary celebration of you, of life and love. From the engagement party to the post wedding brunch. Let us a make your culinary journey as special as you are.
1. Engagement dinners
2. Rehearsal dinners
3. Bridal Showers
4. Post Wedding Brunch
​We offer chef services to take care of your out-of-town clients, during their stay in Grenada or anywhere in the Caribbean. Whether your guests are staying in a condo, estate, vacation rental, or lodge, our chefs will take 5 star care of their dining needs, allowing them rest and relaxation during their stay. Pamper your clients in luxury by offering your own private chef for the week.
1. Picnic lunches for your corporate picnic
2. Luncheon meetings - prepare lunch and deliver to your office at designated location of your choice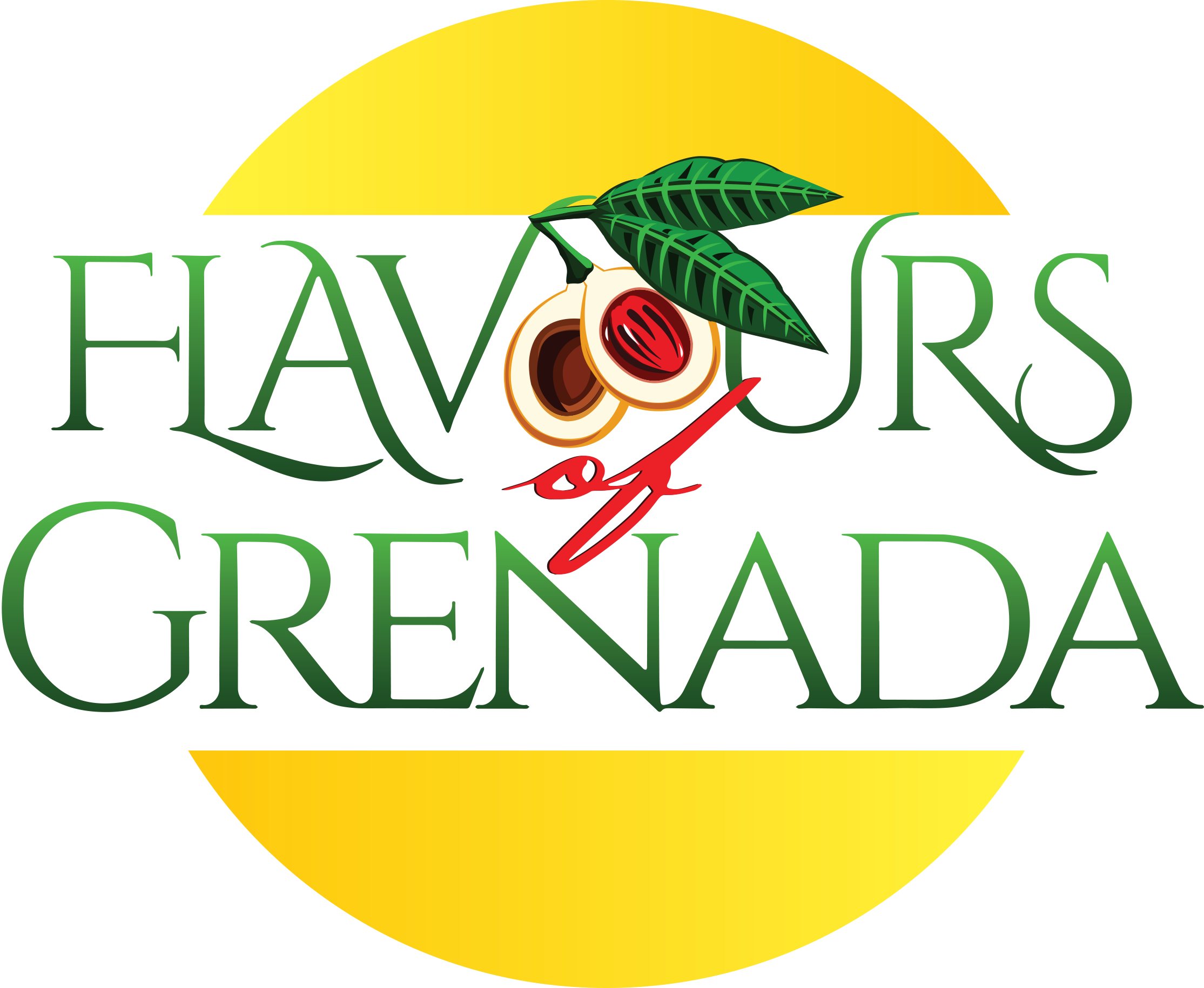 FLAVOURS OF GRENADA
GRENADA CRAFT CENTRE,
LAGOON ROAD,
ST. GEORGE,
GRENADA, W.I.

© 2020 Flavours of Grenada. All Rights Reserved.
Designed + Engineered by Radius
Maintained by KS Publishing